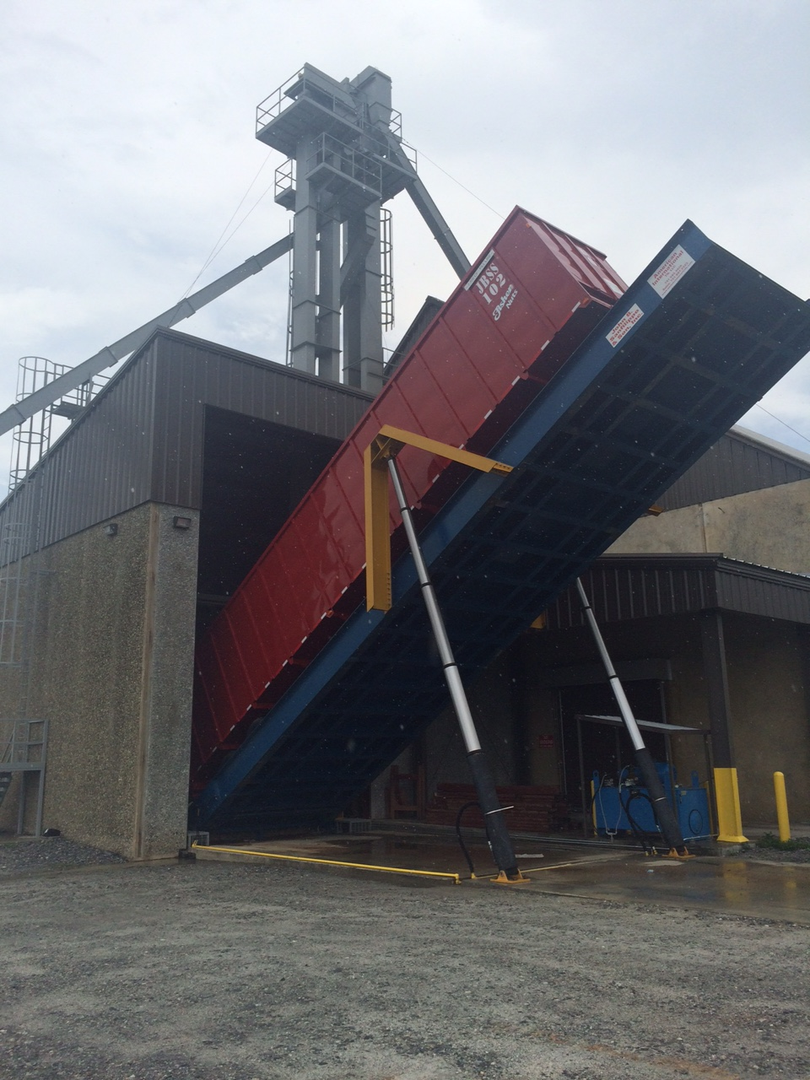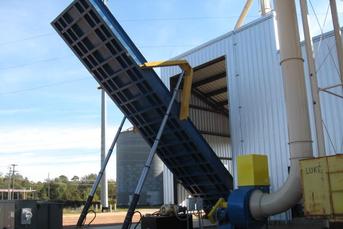 Truck Dumper & Truck Tipper
We manufacture a variety of different models of Truck Dumpers & Tippers.

Each model is determined by the length and its tilt angle needed. Lengths from 40 to 75 feet long & angles of tilt, from 35 degree to 62 degrees of tilt.

​Our truck dumpers/tippers are designed to unload bulk materials such as biomass, coal, wood chips, bark, and any flow-able bulk material.
​Our models are set on a concrete foundation.
Easy, low-cost installation. Large Fit-together pieces. No costly, dangerous and time-consuming field welding like other manufacturers.